catchClip is a video solution that allows cameras to record clips of an event and immediately send them offsite for monitoring and/or safe viewing via web and app services.
Benefits
Receive notifications via Smart Phone App for events on site with immediate access to clips
Remotely Arm & Disarm cameras
Clips are stored securely offsite remaining safe and accessible even in the case of an intrusion or disaster
No logging in directly and no open ports, means no risk of prying eyes and network vulnerabilities
Optional Back-to-base video monitoring
Optional integration with new or existing Alarm Systems for a complete Alarm-Video Security Solution
Optional Local storage of footage with a Network Video Recorder (NVR)
Competitively priced service with pay for use Back-to-base monitoring
Features
HD IP video - minimum 720P (for catchClip native products)
Operates as a standalone solution, or can be integrated with most alarm systems
True Push-Technology for storing clips in the cloud, the future for video technology
Recordings are event triggered and can be used in conjunction with alarm devices or panels
Compatible with IP cameras that have digital inputs and push-technology. Ask us if your preferred brand is compatible
True Push-Technology means no ports need to be opened onsite - less fiddling with the network
An open and expandable solution - many brands, many devices, many cameras
Designed for use with the BlueHub
How it works
catchClip offers a simple and elegant solution thanks to clever design and background work. Here are the basics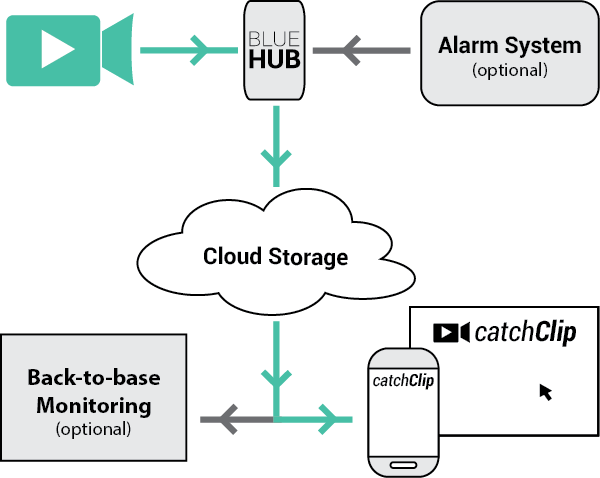 Step 1: Arming
The site is Armed by the user, ready to detect an event. Arming & Disarming can be performed by different means depending on the setup of the site.

Step 2: Triggering
An alarm device detects an event and triggers the camera to record a short clip.

Step 3: Transmitting
The clip is sent to the BlueHub where it is encrypted and securely transmitted to the catchClip Cloud Storage Facility. If the internet at the site is down, the BlueHub will store the clip until it can be sent.

Step 4: Receiving
Once the clip arrives in the catchClip Cloud Storage Facility a Notification is sent to user devices where they can access and view the clip immediately.
If the site is monitored, an event is also sent to our monitoring centre partner, where an operator can view and react to the situation at hand.

For more information about the BlueHub visit www.BlueHub.com.au.
A solution for every site
catchClip's modular design offers the same quality of product and services for the most basic setup all the way to the most advanced uses.
Design your own
Design a solution to your exact requirements...
Add Cameras
Add devices to trigger Cameras
Integrate it with your Alarm System
Add back-to-base monitoring
Add a Network Video Recorder for local storage
Camera only Solutions
A catchClip camera with an inbuilt motion detector (PIR) can be the complete catchClip solution all on it's own.
It's simple
All the camera requires is a connection your network and a BlueHub.
Securing your site
The camera can be armed and disarmed via the catchClip services on your smart phone or computer.

Camera & Alarm Device Solutions
catchClip cameras can be triggered by real Alarm Devices such as motion detectors, Door/Window detectors etc. This means you can attain similar features to an Alarm System - without an Alarm System.

Integrated Alarm & Camera System Solutions
catchClip cameras can be integrated directly with Alarm Systems. This is Alarm-Video convergence. Alarm devices at your site will trigger the Alarm System and catchClip cameras simultaneously via this completely integrated solution.
Integrating catchClip with your Alarm System means you can arm your cameras by simply arming your Alarm System.
Back-to-base monitoring for this solution provides monitoring centre operators access to both the Alarms & Videos as the events occur. This equips operators with the best information to react to a situation quickly and efficiently.
Why catchClip is a better, safer, smarter video solution...

Better Site Security & Privacy
Current video solutions on the market rely on "Pull" technology to login and fetch the video for viewing or streaming. This technology requires a port to be left open on your sites network to grant access to the video footage. This leaves your site vulnerable to attack as well as allowing for your cameras and your privacy to be compromised without your knowledge.
catchClip uses True Push-Technology, recorded clips are sent or "pushed" to our secure off-site cloud storage facility. This technology does not require any ports to be left open on your site's network, and thus protects your privacy and the security.
Event driven & notifications
catchClip only records and sends video clips when there is an event at your site. As soon as the clip arrives into the cloud storage facility, notifications are sent out to users (and the monitoring centre if monitored). This means you will be notified every time there is an event at your site, with access to the video clips immediately. The days of checking in on your site, or searching through hundreds of recordings are history.
Video Storage
Video clips are stored in catchClip's secure cloud storage facility. Storing footage off-site means that clips will still be safe and accessible even in the event of a burglary or disaster. A Network Video Recorder (NVR) can also be used at the site for local storage purposes, but this is not required for catchClip to work.
Video Access
When a new video clip is captured, it is encrypted and sent to the cloud. You will receive a notification (via smart phone app or email) of the new clip stored in the secure cloud storage facility. It can then be viewed immediately via your preferred device. Older footage is also available via these services.
Video Monitoring
catchClip can be monitored back-to-base via our selected GradeA1 monitoring centre partners. For monitored catchClip sites, fully licensed security operators will see a video clip come to screen like a normal alarm event with footage. The operators will then be able to view and deal with the situation swiftly.
Video Quality
All catchClip native cameras offer a minimum of 720P High Definition (HD) video in mp4 (H.264) format.
Integrating Partners
catchClip has been integration tested and is available on the following camera systems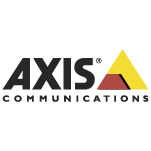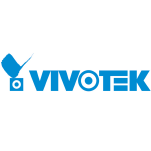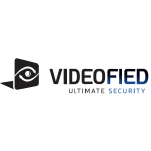 If your preferred camera system is not listed, please get in touch with us to see if the featureset is compatible with catchClip.

Quality Installations
We've partnered with over 200 installation companies Australia-wide to offer professional and quality installs by security technicians. Your site will be in good hands.
As technology becomes an ever-increasing part of our world, we are beginning to realise that it is not only important to protect ourselves, but to also protect our privacy. catchClip is driving the change in the video security industry for a better, safer, smarter video solution.